Is Professional Water Cleanup Wise for Oakland Homes?
1/12/2021 (Permalink)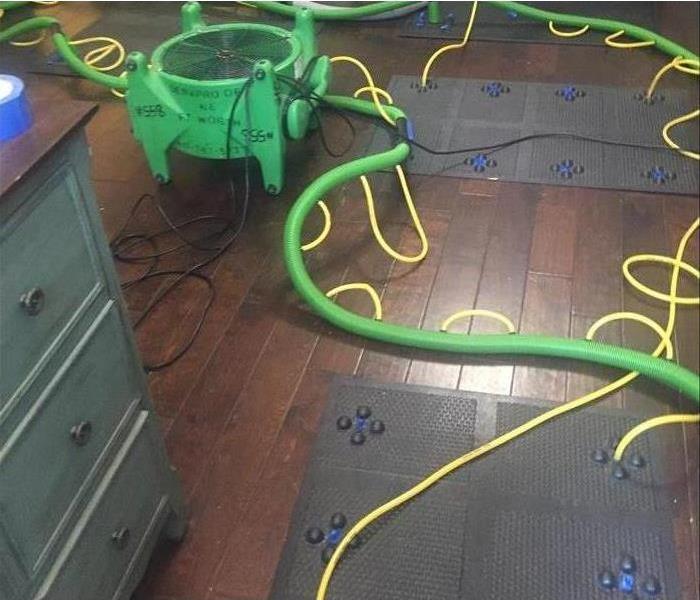 Oakland structures benefit from SERVPRO's advanced equipment for drying after a water damaging event
Even with DIY restoration, there are still reasons to seek professional help with water disasters.
Because water disasters are such a common call out for our SERVPRO team, we stay prepared for these emergencies 24/7 in Oakland. Water continually moves and migrates throughout a property when it can, allowing an isolated incident to become a widespread concern for area residences. Despite the capabilities of DIY enthusiasts, there are advantages to choosing professional mitigation and restoration.
Choosing Thorough Drying for Your Oakland Home

When you need water cleanup for your Oakland home, we want to ensure that the problem gets resolved entirely. Our technicians use moisture monitoring equipment to track the progress of drying in a house to ensure that the placement of air movers and dehumidifiers is appropriate. Providing the most efficient drying and recovery solutions can save customers money by:
Completing drying and restoration efficiently
Preventing moisture concerns
Repairing plumbing and structural damage
No matter how small a water disaster might seem, our SERVPRO of West Oakland team can help make it "Like it never even happened." Call us today at (510) 599-9300.