About SERVPRO of West Oakland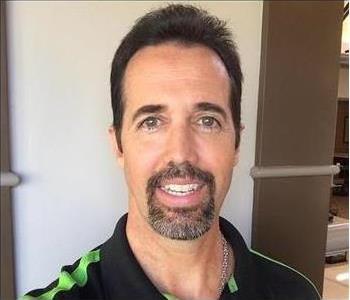 Roy Drake
Owners of SERVPRO of West Oakland
Disasters can quickly get out of control in your home or business, and that is why we strive to provide a fast and reliable response when these emergencies occur. As a locally owned and operated firm, we work beyond Oakland's borders throughout all of Alameda County under the leadership of Roy Drake and experienced crew chiefs and project management. Oakland area homes can experience various potential loss situations, ranging from water disasters and flooding to fire losses and biohazards. We are prepared to help with extensive training in these niches so that no customer waits for the restoration work their home requires. Our roster features:
- Water Restoration Technicians
- Fire & Smoke Restoration Technicians
- Biohazard Cleaning Professionals
- Microbial Remediation Technicians
- Cleaning and Disinfection Professionals
Professional Mitigation Solutions When It Counts
The pace with which we can respond to active disasters can often directly impact the damage that homes and businesses endure. With a roster of professionals available to mobilize quickly at any time of the day, mitigation can get started within hours of the first notice of loss. Much of the fast response to begin this mitigation work relies on pre-stocked trailers and production vehicles loaded with leading extraction and drying tools. With water losses being the most common threat that professionals must face, we prepare for efficient water removal and cleaning.
Post-Disaster Repairs and Reconstruction
We want to be a one-stop-shop for restoration and repairs that your home might need after a disaster. With the general contractor license #937457, we can offer various helpful services to overcome structural damage and mitigate loss through efforts like a controlled demolition and discarding compromised materials. This same license can provide full-scale build-back services when necessary after a loss.
Becoming More than a Restoration Company
We seek to become more than just a recognized name in the restoration industry, but rather a helpful force for the community. As such, we directly support and work closely with local athletic groups, fundraising and awareness efforts, and national organizations such as The American Red Cross and the American Cancer Society.
Insurance and Payment Information
For a stress free claims process, SERVPRO works with your insurance to help manage the insurance process and paperwork.
We also accept the following credit cards for your convenience:




Certifications
AMRT - Applied Microbial Remediation Technician
ASD - Applied Structural Drying Technician
CCT - Carpet Cleaning Technician
CMT - Commercial Carpet Maintenance Technician
CRT - Color Repair Technician
ECTP - Employee Certification Training Program
FCT - Floor Care (Hard Surfaces) Technician
FSRT - Fire & Smoke Damage Restoration Technician
HAZWOPER 40 Hour Training
HST - Health and safety Technician
IICRC Certified Firm
LCT - Leather Cleaning Technician
MSI - Marble and Stone Inspector
OCT - Odor Control Technician
OSHA - 30-hour General and/or Construction Industry Training Program
OSHA - Other Training
RCT - Rug Cleaning Technician
RRRP - Lead-Based Paint Activities and Renovation
RRT - Carpet Repair & Reinstallation Technician
SMT - Stone, Masonry and Ceramic Tile Cleaning Technician
UFT - Upholstery & Fabric Cleaning Technician
WRT - Water Damage Restoration Technician